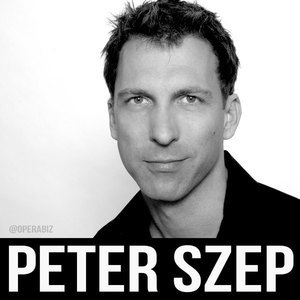 Peter Szep
Special guest
Peter Szep helped create the New York Opera Alliance which now includes over 50 participant organizations, and where he is the creator of the annual New York Opera Fest—which launched in 2016 and this year involved 40 companies. He has dedicated much of his conducting career to championing new works, including the premier of Harold Farberman's Diamond Street, with Diamond Opera Company at the Hudson Opera House, conducting the New England premier of Ned Rorem's Our Town, and Yoav Gal's The Dwarf at Vertical Player Repertory. Other engagements have included engagements with the Kalamazoo Symphony, Raylynmor Opera and the Operahouse Arts at the Stonington Opera House. Peter is also the producer of the Indie Opera Podcast which launched in 2011 and records at the National Opera Center.
Peter Szep has been a guest on 1 episode.
12 May 2019 | 56 mins 45 secs

conductor, director, new music, ny operafest, nyc, nyof

Peter Szep comes on to talk about what's happening in the NYC opera scene, chat about new works and premiers during NY OperaFest 2019, and the great collaboration of opera.