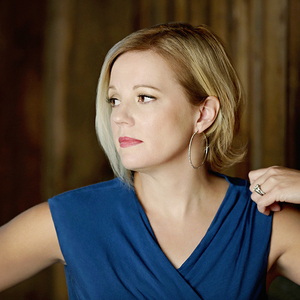 Lee Anne Myslewski, Vice President, WOLF TRAP Opera and Classical Programming
Special guest
Lee Anne joined Wolf Trap Opera in 2006 and has cultivated new partnerships and programs to uphold the company's widespread acclaim as the country's most venerated summer training program for emerging artists. She conceived of the UNTRAPPED series of programming in 2016 which has featured artistic partnerships with the Shakespeare Theatre, Taffety Punk, Halcyon, AMP at Strathmore, Children's National Medical Center as well as ongoing partnerships with The Phillips Collection, the Library of Congress and the National Orchestral Institute. As the Director of Artistic Administration for Opera and Classical Programming, she created the Artistic Advisor position for Chamber Music at the Barns, has participated in the casting and programming of operatic productions for over a decade, and has heard over 7,500 live auditions. Now the Vice President of Opera and Classical Programming, Lee Anne oversees all aspects of Wolf Trap Opera, an artist-centric program whose alumni are not only singing in every opera house in the nation, but also in the most prestigious houses in the world – including The Metropolitan Opera, La Scala, Vienna Staatsoper, Komische Oper Berlin, Sydney Opera House and Deutsche Opera Berlin. In addition, she also serves as the executive producer and co-host of Center Stage from Wolf Trap, a nationally-syndicated radio program aired on public radio stations across the country. Lee Anne holds degrees in opera performance from Carnegie Mellon University and the University of Maryland, and has been selected for several elite leadership programs, including Opera America's Leadership Intensive and Leadership Fairfax.
Lee Anne Myslewski, Vice President, WOLF TRAP Opera and Classical Programming has been a guest on 1 episode.
7 October 2021 | 58 mins 46 secs

Lee Anne sits down for a realistic discussion about rolling with Covid protocol punches and 21st-century trends in opera auditions. She's heard over 10,000 auditions and she offer great insight to all those making a first impression, even in digital auditions. From self-producing to saving auditions that go awry, this is a must-listen for young artists!