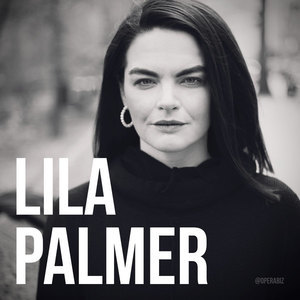 Lila Palmer
Special guest
Lila Palmer is a librettist and mezzo-soprano holding degrees in History, Vocal Performance
and Opera Making from Cambridge, NEC & the GSMD respectively. She is an alumnus of
ENO's Operaworks & a fellow of the GSMD and was an artist of Tapestry Opera Toronto's
LIBLAB2018 intensive. She is a current artist-in-residence with American Lyric Theater,
NYC. Lila has an active practice in creating story events for museum interpretation.
Upcoming opera commissions include These Wondering Streets, (Barbican Centre, May
2019); Dead Equal ([email protected] Fringe, August 2019); Herlife Frauenliebe (IAMIAMIAM
Collective, September 2019); Julie D'Aubigny (an opera film for New Camerata Opera,
shooting 2020) an operatic collaboration with Aleksandra Vrebalov (2021 ALT) and a
children's cantata for the Liverpool Philharmonic (2020). Previous chamber opera and
theatre commissions include Harbour (2015); Two-Step (2016); Sunshine Girl (2017);
Changing Stations (2017); Heard (2017); The Jewel Merchants (2017); The Reckoning
(2018) Bloodlines (2018) Scraww (2018). As a writer & dramaturg she has worked with
organisations including Helios Collective, Wigmore Hall, Boston Opera Collaborative,
workshOpera, Roman River Festival, Bethlem Gallery, The Museum LG London, NCO,
Trebah Gardens, Arts for Change & The Sounding Board. She was a co-founder and vocal
soloist of Four Corners Assembly, an international contemporary music ensemble.
Lila Palmer has been a guest on 1 episode.
29 April 2019 | 1 hr 19 mins

classical music, collaboration, composer, libretto, opera

Lila Palmer, librettist, comes on to discuss the side of the industry many people take for granted: the text. From creating new works, to collaborative efforts, to crafting a story, Lila brings a unique perspective to the world of opera.